Fujian Jinghui Environmental Technology Co., Ltd(short for JH Tech) is the leading eco-friendly evaporative air cooler manufacturer established in Fuzhou China in 2006. It's a high-tech enterprise focused on energy-saving, evaporative air cooler's R&D, marketing and excellent customer service. By owning experienced experts and aggressive sales, it makes JH Tech to give its clients professional service like factory, cafes, supermarket, base station etc. Through 10 years growth, JH Tech had completed its whole industry chain layout and became a truly leader in the industry.
JH Tech successfully applied the frequency conversion technology to the environmentally-friendly air conditioner in high temperature and high humidity environment. It adopts Japanese lPM frequency conversion module and 360 degree flashing frequency conversion technology to realize the dual functions of air supply and exhaust, challenge the strict technical requirements, and constantly adapt to Europe and Japan's high standard market; subverting the limitations of traditional air conditioners, boldly entering the field of energy-saving applications in the computer room and base station communications industry. Continuously improve the research and development strength, and cooperate with well-known universities to establish a "new technology research and development center for water evaporation and refrigeration".
What have we brought to the world?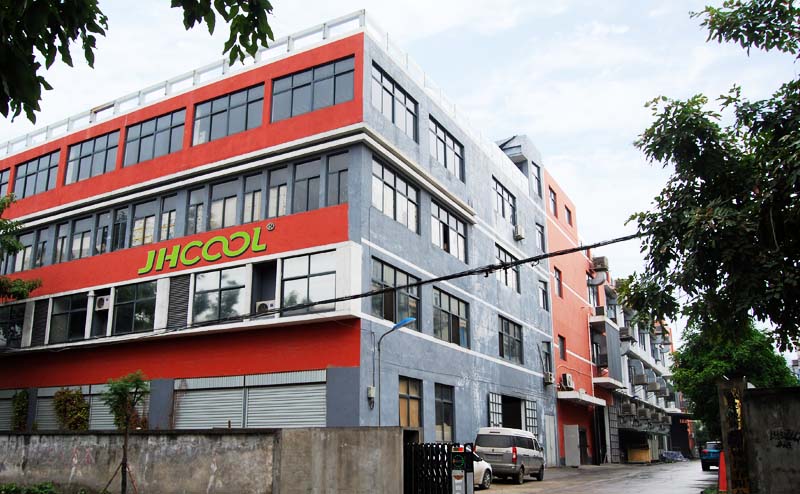 JH Tech has always adhered to scientific and technological innovation, and has developed its core competitiveness on a down-to-earth basis. The newly developed multi-stage evaporative refrigeration and environmentally-friendly air conditioner has been successfully applied in domestic and international pilot projects, and has actually reached the forefront of the industry and occupied the technology. Commanding heights.
JH Tech Technology always adheres to the business philosophy of "dedication, creating brilliance". "Focus on details and winning by quality" is the eternal pursuit of quality.
JH Tech has a modern production scale, scientific production technology, product performance and quality are at the leading position at home and abroad. The service is the commitment of Yan Hui. The company provides pre-sale, in-sale and after-sale services. "There is no size, no best, only better
The company has established more than 50 service outlets in China, providing five-star services at any time for problems arising in the course of customer use. Marketing globally is the development strategy of Yanhui. Innovative achievements, JH Tech will adhere to the long-term development strategy of innovative technology, work hard and seek for progress. In the future, we will continue to provide solutions for environmental intelligence control in the industrial, commercial, and agricultural fields, and make outstanding contributions to energy conservation and environmental protection in China and the world.
JH Tech is the common choice of 3,500 well-known domestic enterprises. The products are used by large famous enterprises such as Unicom, Haier, Mercedes-Benz, New World, Huiyuan, Xiagong, Camellia and so on. Internationally, Haohui products are exported to more than 100 countries, and more than 500 international companies have become agents of Yuhui.