JH30AP-32D3 big air cooler
Product Detail
Product Tags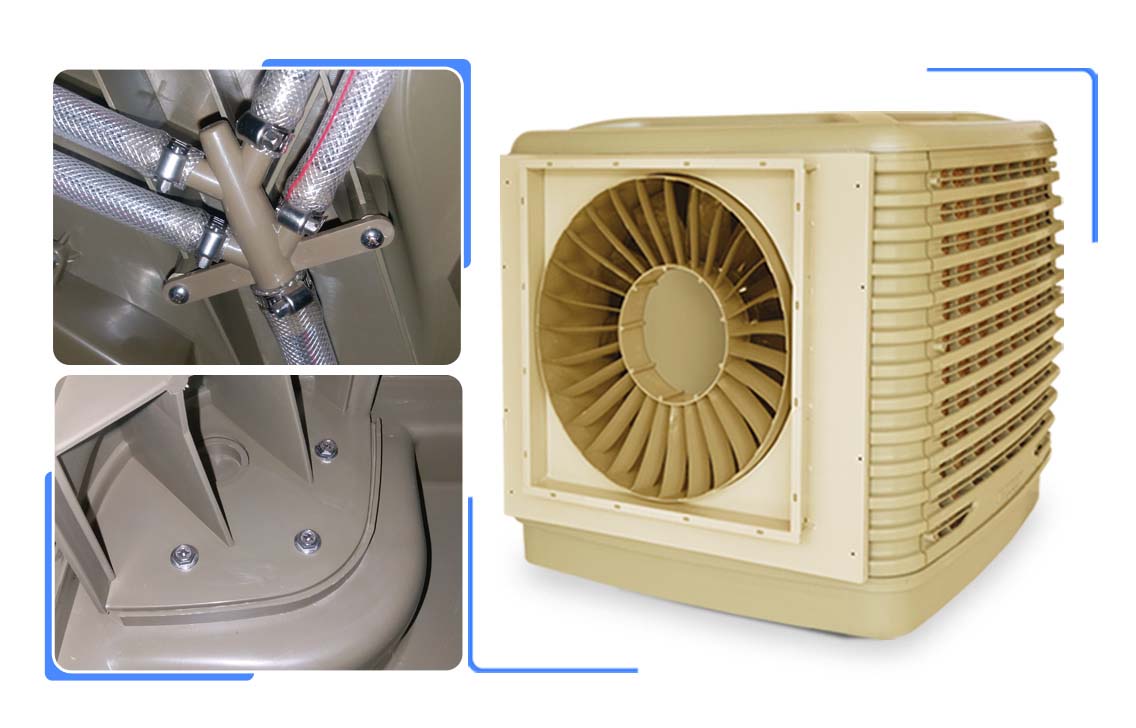 Details
JH30AP series evaporative air cooler with airflow of 30,000 M3/H and LCD+Remote control which adopted fully sealed aluminum motor shell, has the characteristics of better cooling and protection and waterproof, etc.
Its newly aero-engine technique helped to quiet down much noise created by the centrifugal motor and enhanced the airflow. The noise is 20dBA less than other competitors.
Advantages :
1.Variable fan speeds, Top/Down/Side discharge for option. 
2.Elegant cabinet design with brand new update PP material, anti-UV, anti-corrosion, anti-aging, anti-deformation.
3.Powerful motor adopts high quality fully sealed alloy shell design, good heat dissipation, low temperature, high protection.
4.Professional 11 blades fan, lower noise greater wind.
5.Open-water distributor design, water flows evenly and smooth.
6.120mm thickness high performance evaporative cooling pad, better cooling effect, easy to clean.
7.Automatic water control system, automatic reminder when lack of water.
8.8-48 hours adjustable automatic cleaning function, intelligent maintenance.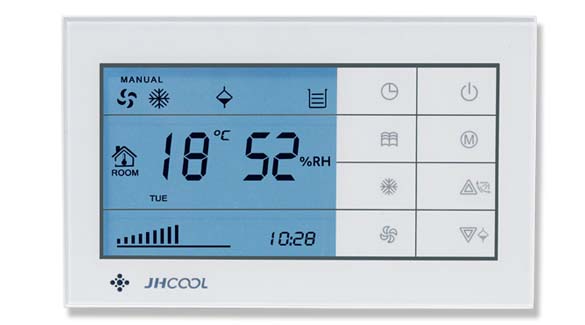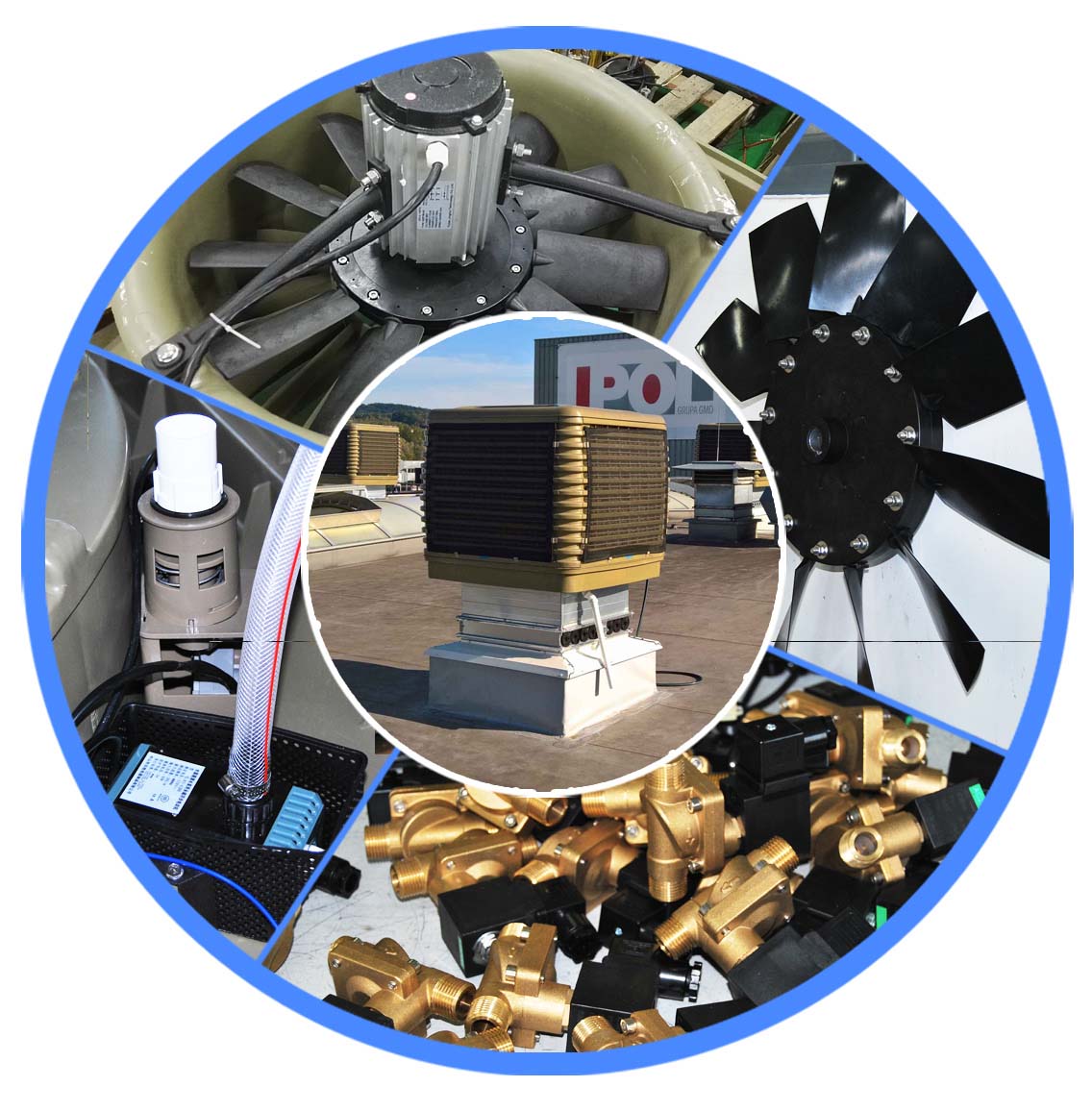 Parameter
| Model | JH30AP-32D3 | JH30AP-32T3 | JH30AP-32S3 |
| --- | --- | --- | --- |
| Airflow(m3/h) | 30,000 | 30,000 | 30,000 |
| Power(kW) | 1.0/3.0 | 1.0/3.0 | 1.0/3.0 |
| Speed | 2 | 2 | 2 |
| Fan Type | Axial | Axial | Axial |
| Water Tank(L) | 40 | 40 | 40 |
| Noise(dB(A)) | ≦78 | ≦78 | ≦78 |
| Water Consumption(L/H) | 25-30 | 25-30 | 25-30 |
| Net Weight(kg) | 125 | 125 | 130 |
| Coverage(m2) | 250-300 | 250-300 | 250-300 |
| Dimension(mm) | 1340*1340*1130 | 1340*1340*1150 | 1340*1390*1130 |
| Air Discharge | Down | Top | Side |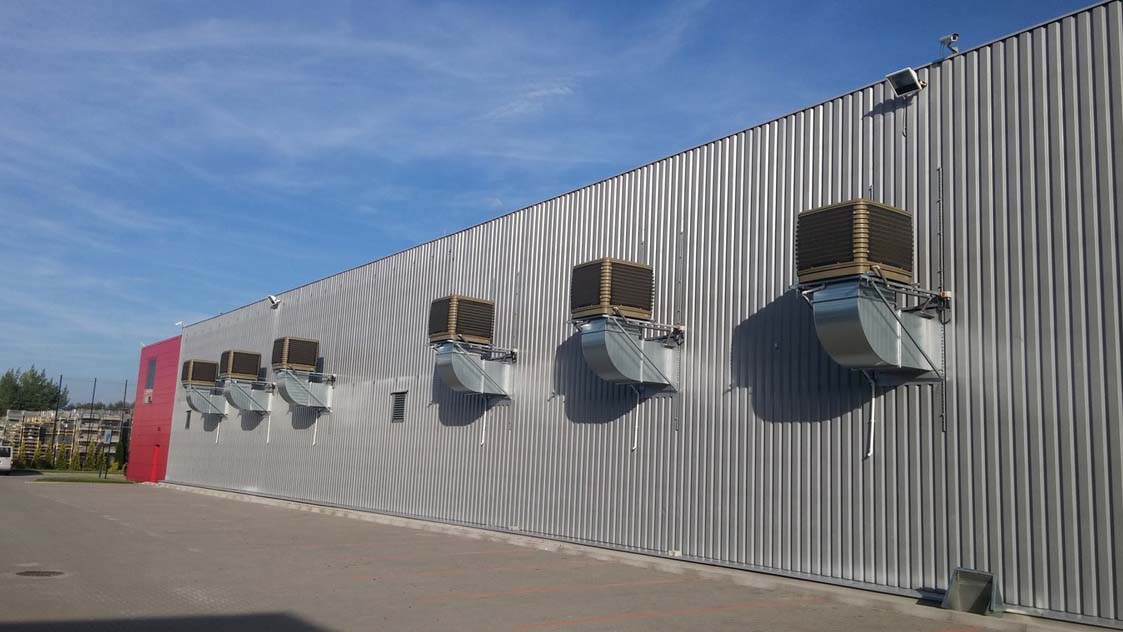 ---
Next:
100% Original Factory Heavy Duty Portable Evaporative Air Cooler Industrial Air Cooler With 15000m3h Airflow
---